Universal Gun Bench Block
Universal Gun Bench Block
CAPTURE PINS UNDERNEATH THE BLOCK: after pins are punched the outer ring prevents pins from rolling away
A STEADY AND STABLE WORK SURFACE: the non-slip outer ring steadies the block during use and the inner groove keeps barrels stable during detailed work
SCRATCH RESISTANT MATERIAL: the engineering-grade resin wont mar or damage your favorite guns
EASILY REMOVE PINS FROM A VARIETY OF GUNS: universal pin hole sizes accommodate a wide variety of firearms
REMOVE GOVERNMENT 1911 BUSHINGS: an imbedded 1911 Government Bushing Wrench is included on the backside of the block this wrench makes removing bushings easy
Perfect for: Gunsmiths of all skill ranges; Gun owners who are looking to do more detailed work; Gun enthusiasts who are looking to work on all types of guns.
Specs: Diameter: 3 3/4"
Thickness: 1
Directions for Using the Magnet: The magnet is on the interior edge of the Smart Bench Block. After you punch a pin, lightly move the block around on your work surface to ensure that the pin contacts the magnetized edge. The Universal Smart Bench Block is a tool that any gun owner looking to do minor to major work on their firearm will be happy to have. Made from engineering-grade resin, this block won' t mar or damage your favorite guns and the outside rubber liner keeps the block from sliding on any surface when driving pins. And inside the block is a magnet that grabs dropped pins. So intelligently designed, youâ ll feel smarter just using it.
339 SEK
In stock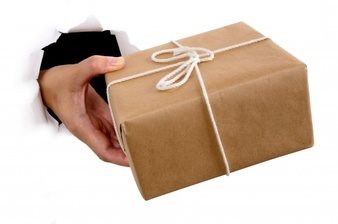 Betala som du vill
Payson - Faktura, Delbetalning, Kort, Konto, Bank
Offert
Leverans
DHL - Fri frakt från 500kr (annars 79kr)
DHL Paket (för företag) - 100kr
Självhämtning Helsingborg - 0kr