Gun Butter - Needle Oiler - 2/3 fl oz
Gun Butter Needle Oiler - 2/3 fl oz
Gun Butter is an advanced blend of synthetic lubricants designed for reliable performance in extreme shooting conditions. Created by an aerospace design team, it offers complete gun lubrication for shotguns, rifles, and pistols.
Features:
All-Weather Performance: Works in extreme conditions, including heat, freezing weather, salt air, rain, and dry environments with dust and sand.
Corrosion Inhibition: It prevents rust and protects your gun from moisture, extending its lifespan.
Break-In Protection and Clingability: It provides long-lasting protection and reduces wear during shooting.
Needle Precise Application: Needle-like applicator ensures accurate and mess-free lubricant application.
Multi-Purpose Use: Works for firearms, reels, bikes, doors, locks, and precision mechanisms.
Long-Lasting Adhesion: Adhesion surpasses molybdenum grease, ensuring lasting performance and protecting wear parts.
High-Quality Synthetic Oil: Made from synthetic oil, offering effective cleaning, lubrication, and preservation for your gun.
Safe and Easy to Use: User-friendly, with a safe and convenient application process using the needle-like applicator.
Specifications:
Lubricant Type: Fully synthetic oil
Weather Resistance: All-weather lubricant, functions in extreme temperatures and weather conditions
Temperature Range: -56°C to 200°C
Corrosion Protection: Inhibits rust formation and acts as a moisture barrier
Applicator: Needle, Suitable for all types of metal-to-metal, metal-to-plastic, and plastic-to-plastic mechanisms
Yields: roughly 50,000 rounds
Lenght: 10.8cm
Height: 2.5cm
Width: 2.5cm
Weight: 25g
Brand: Gun Butter
Gun Butter Code: B00BYGMNF4
Made in USA
319 SEK
In stock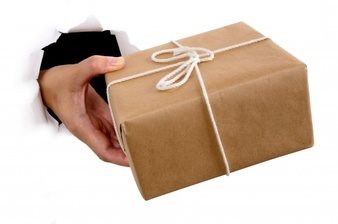 Betala som du vill
Payson - Faktura, Delbetalning, Kort, Konto, Bank
Offert
Leverans
DHL - Fri frakt från 1000kr (annars 79kr)
DHL Paket (för företag) - 100kr
Självhämtning Helsingborg - 0kr