Guga Ribas - Bullet Feeder
GR Bullet Feeder
The new Universal Bullet Feeder Exportation Series(?) for Presses Dillon and Progressives is the only one in the world that works with projectiles 380, 38, 38 super, .38/.357, 9mm, .40 e .45 without change the disc collector.
Now you no longer need to feed the projectiles by hand!
The Joint Venture with Guga Ribas & Dr. Feeder, launched on IWA Outdoor Classics 2019 in Germany, where the New Bullet Feeder was considered the best, the fastest and the most accurate of the world, without buy or change the disc collector for others calibers and with an innovative tilt control system for different projectiles.
The product it's 100% from Brazil, with a simple installation and parts for immediate replacement.
The Bullet Feeder comes with an innovative tip insert, made entirely of forged and anodized aluminum, where doing the cycle, never fall two tips at the same time. If you work with another caliber, just buy another Insert and you will enjoy maximum efficiency.
The New Bullet Feeder will work independently of the Case Feeder and in a progressive press, having greater efficiency without suffering with the "swing" when it is operated.
Items in the Bullet Feeder:
– 01 Bullet Feeder
– 02 Projectiles Inserts with the chosen caliber
– 01 Bivolt source
– 03 Mounting Tubes
– 01 Base for fixing the tubes
– Allem Keys
– Installation Guide
ATTENTION: The Bullet Feeder only works with painted or jailed projectiles, because the ends with wax have friction with the disc, wich can retain the projectile in the collection.
How to choose the Bullet Feeder caliber: First choose the COLOR of the Bullet Feeder and then the CALIBER of the tip insert.
Compressed Presses:
– Dillon 550 (Provide you use Die to seat the projectile)
– Dillon XL650 – 1050
– Lee Loadmaster – Hornady Progressive
– Celgon Paula
– Recarmatic 5C (Provide you use Die to seat the projectile)
– RCBS Progressive
Lifetime warranty *
Universality: the only adjustable for 9mm, .38, .38 super, .40, .45
No conversion kit required
Innovative design
Simple change of the insert of tips, being the only need of exchange to make work with the calibres mentioned.
* The GR Bullet Feeder has lifetime warranty against manufacturing defect. The warranty does not cover normal wear or misuse of the product, so it is important that the customer contact us to analyse any cases.
8 789 SEK
In stock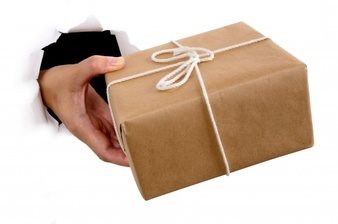 Betala som du vill
Payson - Faktura, Delbetalning, Kort, Konto, Bank
Offert
Leverans
DHL - Fri frakt från 1000kr (annars 79kr)
DHL Paket (för företag) - 100kr
Självhämtning Helsingborg - 0kr