Hornady - American W. Ammunition 450 Bushhmaster 245 gr Interlock® 20/Box
Opening day of deer season comes only once a year. Make sure you're ready when the big one steps out and load-up with Hornady® American Whitetail® ammunition.
Loaded with our legendary Hornady® InterLock® bullets in weights that have been deer hunting favorites for decades, American Whitetail® ammunition combines generations of ballistics know-how with modern components and the technology you need to take the buck of a lifetime!
INTERLOCK®
Interlock är en traditionell blykula med kontrollerad expansion. En av de mest ballistiskt effektiva kulor som någonsin utvecklats. Interlock har en förhöjd ring inuti manteln som är inbäddad i kulans kärna och håller både kärnan och manteln låsta tillsammans under expansionen för att behålla massa och energi.
Mekaniskt blylås mellan kärna och mantel
Rundnos (RN) eller blyspets (SP)
Fabriksladdas i Hornady Custom
Jämn och kontrollerad expansion, även på långt avstånd
Djup penetration med stor konsekvent sårkanal
Jämförbar med Norma Alaska, Lapua Mega
EGENSKAPER
INTERLOCK® BULLETS InterLock® bullets feature exposed lead tips for controlled expansion and hard-hitting terminal performance. Bullets used in American Whitetail® ammunition feature our pioneering secant ogive design and exclusive InterLock® ring — a raised ring inside the jacket that is embedded in the bullet's core that keeps the core and jacket locked together during expansion to retain mass and energy.
POWDERS Loaded to conventional velocities, powder is matched to each load for optimum pressure and consistency, ensuring each load is compatible with semi-autos as well.
CASE AND PRIMER Like all Hornady® ammunition, our American Whitetail® rounds use the highest quality cases and primers available. Consistent components translate to consistent shooting in the field.
SPECIFIKATION
Kula

InterLock®

Kaliber

450 Bushmaster

Kulvikt

245 grains

Kulvikt

15,88 g

Ballistisk Koefficient / BC (G1)

.165

Sectional Densisty / SD

.171

0 m - Utgångshastighet *

671 m/s

100 m - Hastighet

531 m/s

Tillämpning

Medium Game

Antal per förpackning

20 st

Antal förpackningar i hel låda

10 st

EAN

090255822427


849 SEK
Pre-order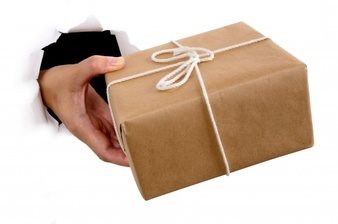 Betala som du vill
Payson - Faktura, Delbetalning, Kort, Konto, Bank
Offert
Leverans
DHL - Fri frakt från 1000kr (annars 79kr)
DHL Paket (för företag) - 100kr
Självhämtning Helsingborg - 0kr