The Master Series Pistol Rest
The Ransom Master Series Rest represents the handgun shooter we all wish we could be.
It is a precision, passive device that holds, fires, and recoils as nearly like the human hand as possible.
It eliminates the human inconsistencies that ordinarily make handgun testing unreliable. The Ransom Master Series Rest is the only machine rest to successfully accomplish the goal of precise, repeatable handgun accuracy testing. since 1968, it has become an international standard for accuracy testing.
Ransom Master Series Rest Includes mounting screws and related hardware.
Accuracy and Natural Movement
The Ransom Master Series Rest® is the only machine to successfully accomplish the goal of ultimate precision with natural, human-like motion. The proof it has achieved this purpose is attested to by its worldwide use by many major handgun manufacturers, handgun ammunition makers, and pistolsmiths who build or modify high-quality handguns.
Solving the multitude of problems was not simple, and required long study and testing. The resultant machine is a combination of carefully chosen design features and special materials. The Ransom Rest, therefore, looks and operates like no other rest because it is the only one to identify and solve the defined problems.
Thousands of Grip Insert Options
To duplicate the grip of the hand, "grip inserts" are used. 100s of grip insert models are available because each gun model must be held as precisely as possible. The Ransom inserts provide the proper hold, remaining just resilient enough to reproduce a shooter's handhold.
The recoil from each shot is absorbed in the first few milliseconds not only by the grip insert, but by the Ransom designed mechanism® which brakes each shot in an identical manner. (The Ransom Master Series Rest® is capable of handling recoil up to and including the -44 Magnum.)
All Grip Inserts are attached to The Ransom Master Series Rest® by the A,B,C plate Retained by three star-knobs Insert changes are easily accomplished but firmly held Grip Inserts for The Ransom Master Series Rest® are sold separately and can be found on website but for an exhaustive list or a complete updated list please mail us and see if we have that model grip insert. Blanks and custom Grip Inserts are available.
9 849 SEK
In stock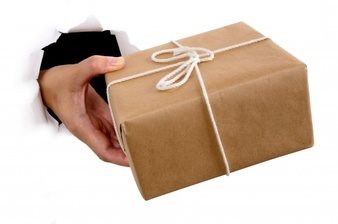 Betala som du vill
Payson - Faktura, Delbetalning, Kort, Konto, Bank
Offert
Leverans
DHL - Fri frakt från 500kr (annars 79kr)
DHL Paket (för företag) - 100kr
Självhämtning Helsingborg - 0kr