CTRL - XC Matte black - gold - smoke lens
The CTRL® XC eyewear satisfies multiple demands during performance: safety, control, and convenience, all in an instant! Our patented e-Tint® technology enables the user to change from light to dark tint in less than 1/10th of a second.
Instant electronic tint change in < 0.1 of a second

Full frame design

USB-rechargeable

Anti-reflective coated lens

Anti-fog solution included in kit, easy application

Automatic, hands-free mode

Fail-safe to clear

Meets ANSI Z80.3 optics
SPEED
No matter your lifestyle or sport, the CTRL® XC offers essential eye protection from changing light conditions. Switch your tint manually (on/off button) or automatically (hands-free) in less than 1/10th of a second…that's roughly equivalent to the blink of an eye!
CONTROL
The CTRL® XC can operate in traditional manual mode (on/off) with a simple press of a button, or in automatic, light-sensing mode. A light-sensitive photodiode is built into the durable frame, enabling the lens to change tint automatically and hand's free. The threshold of the light sensor is also programmable, so you may change your electronics setting and automatically tint in the lighting condition of your choosing.
SAFETY
In automatic mode, there is no need to lift your busy hands when entering tunnels, buildings, or any shadowed area. Less distraction means better safety! In the clear state, you are fit to operate in clouded/sunset conditions, all while maintaining protection against flies, dust, rain, and rubble. The high quality optics of the lens meets ANSI Z80.3 standards, in addition to an anti-reflective coating for 100% UV blocking. An anti-fog solution is included in the kit and is easy to apply, so you can kiss those fog frustrations goodbye! Equipped with a 'fail-safe' mechanism to ensure your safety as well – in the event of a power failure, the lens will automatically default to clear.
CUSTOMIZE
The CTRL® XC is equipped with adjustable nose and temple pads to allow for a comfortable and customized fit.
KIT COMPONENTS
Hard cover carrying case, micro-USB charging cord, micro-fiber carrying/cleaning bag, eyewear retaining strap, anti-fog solution, owner's manual
4 999 SEK
In stock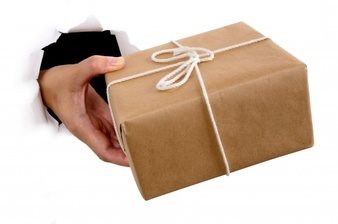 Betala som du vill
Payson - Faktura, Delbetalning, Kort, Konto, Bank
Offert
Leverans
DHL - Fri frakt från 1000kr (annars 79kr)
DHL Paket (för företag) - 100kr
Självhämtning Helsingborg - 0kr