Hera Arms - HERATHE 9ers 9x19mm / Sport
One of the most successful 9mm systems on the German market. Consistently developed for sportive needs. Together with our compact AR15 systems, this shows the constant innovation and setting of standards.
Our 9s are available with housing parts that allow "Colt" typical magazines as well as with housing parts for "Glock" typical 9mm magazines. The former are, due to the new EU legislation, especially interesting for owners of Glock handguns.
SPECIFICATIONS
System: THE 9ers SPORT
Caliber: 9x19mm
Overall Length: 90 cm
Barrel Lenght: 16,75″
TWIST: 1/10
Weigth:3359 Grams
Muzzle:
Thread (Muzzle): 5/8×24 TPI
Handguard: Sport 15″
Stock: HRS Light
Features:
MPI: Yes

HERA THE 9ers MODELLE
Body parts milled from a solid block of certified 7075-T6 aluminum. Manufactured in the internal machine park at the Triefenstein site, Lower Franconia. We use the most modern milling machines from DMG Mori for production. Finger rests" produced in simultaneous operation, chamfered magazine shaft edges, as well as the integrated Trigger Guard are just a few features.
_____________________
High precision (Button Rifled) HERA match barrel made from 42CrMo4. All THE 9er barrels are 100% honed, in contrast to the often usual rubbing process. All HERA barrels are low stress annealed in various production steps and manufactured with minimum tolerances.
_____________________
All THE 9er models are delivered with a MPI tested breech group. As one of the few companies in Europe we uncompromisingly use one of the most proven test methods to deliver consistently high quality. All breech groups are also compacted (shot peening) and nitrided according to military specifications.
_____________________
Free choice of hand protection. No matter if you want accessories in M-Lok, Keymod or traditional Picatinny design. At HERA you can choose all models without extra charge. All models are also compatible with each other. So you remain future-proof and can, if necessary, change the hand protection without disassembling the barrel. Please note that our SPORT models are only approved for use as sports rifle, when the approved stock for the according model is used.
_____________________
The model THE 9ers Sport will be delivered with either an HRS butt-stock or an HRS Light stock from our own production. Innovation made in Germany, Lower Franconia.
_____________________
The 45/90 degree MPSS safety bolt from our company will be delivered with 5 different safety levers and 3 caps in 3 colors (black, sand, green) which can be combined with each other. There are 25 possible combinations for a perfect adaptation to the shooter. Currently the most configurable safety bolt on the market.
_____________________
Guaranteed spare parts supply. With one of the highest levels of in-house production up to polymer products such as shafts, magazines, handles or front grips, we guarantee a future-proof product made in Germany. Both in the supply of spare parts, as well as in repair and service, we can usually do without purchased parts from abroad.
24 599 SEK
In stock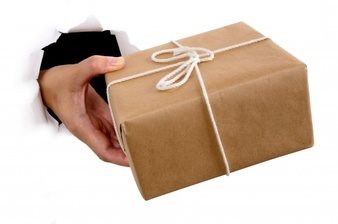 Betala som du vill
Payson - Faktura, Delbetalning, Kort, Konto, Bank
Offert
Leverans
DHL - Fri frakt från 500kr (annars 79kr)
DHL Paket (för företag) - 100kr
Självhämtning Helsingborg - 0kr