RangeMaster - 9mm Gen. 2 Laser Dry Fire Trainer
Gen 2 Real Dry Fire Laser Trainer has arrived! This is a 9mm Luger Laser Dry Fire Trainer "bullet", designed to be placed into an empty magazine and placed into the chamber, or simply drop it in the chamber serving as a chamber "block" and promoting gun safety. For single action rack the slide halfway to re-cycle the firing pin. Comes with o-rings to help ensure a much stable shot and a better fit in the chamber. Triangle engravings have been added to the bottom of the laser cartridge to help quickly discern this tool from a live round. Get a customized laser engraved logo for an extra $13, just select that item in the shop.
The Laser Dry Fire Trainer "bullet" is a tool that increases gun safety by
1.) acting as a chamber block, due to its design the laser dry fire trainer is placed in the chamber making it inoperable to fire live ammunition as the gun will no longer be able to take live ammunition unless the laser dry fire trainer is manually and physically removed by doing a semi-
disassembly of the gun. No accidental way of removing the laser dry fire trainer negligibly or an accidental discharge of the gun while the laser dry fire trainer is in the gun's chamber.
2. it is a device used by law enforcement/military, professional shooters, and new shooters to enhance firearm safety when trying a new firearm they have no experience with or they want to train without using live rounds. For the new shooter it will teach a correct and proper grip (to
prevent and avoid accidents when using live rounds) and also teaches the shooter to gain confidence and avoid flinching or moving the gun before firing anticipating the recoil and blast that the gun will make when using live rounds. The movements made due to the anticipation of the blast and recoil is one of the many factors that provokes a lot of gun accidents as one may completely miss their targets.
Here we strive to reduce that number as much as possible.
3.) It is very common for parents to teach their kids about guns, how to handle and shoot. What better and safer way can be done when there is an affordable and harmless tool (3mw laser, according to the FDA it is so safe you can point it in your eye, obviously don't recommend doing so) with no recoil, or blast.
999 SEK
In stock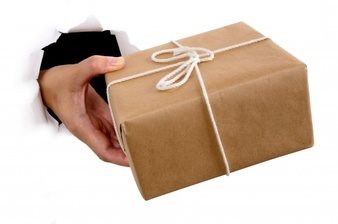 Betala som du vill
Payson - Faktura, Delbetalning, Kort, Konto, Bank
Offert
Leverans
DHL - Fri frakt från 500kr (annars 79kr)
DHL Paket (för företag) - 100kr
Självhämtning Helsingborg - 0kr