Sig Sauer - X-Change Speedsec Universal Holster
The evolution of known and proven Speedsec 5 holster. The Speedsec 6 GF (L) stands with its ergonomic design and the versatility in almost all the dynamic shooting weapons employed.
Completely manufactured in Germany from high quality plastic, loaded the Speedsec 6 GF (L) the shooter is not affected with unnecessary weight in the freedom of movement by the compact design.
Through different supplied fixtures the Speedsec 6 is adjusted easily and quickly to the particular type of weapon. Markings on the internal components and a table in the owner's make the setup for each weapon easy.
Of course, the Speedsec 6 has the known adjustments in angle, height and lateral adjustment, and offers even an adjustable handle resistance. The gun locks at the onset with a clearly audible "click" and can be optional fully secured - as in Speedsec 5 - by a lever against accidental falling out.
This holster fits the following gun models:
Sauer&Sohn P220, P226S, X5, X6, P230, P250 DCc; SIG/SAN 210; Softair Variants
Glock alle Modelle, Softair Varianten
CZ 75, SP01, CZ Shadow 2
STI,SV,Caspian (Square Trigger Guard),SPS,PO,1911 A1
Springfield 1911 A1, Softair Varianten
Tanfoglio (Square Trigger Guard)
Beretta 92,Beretta 92FS, Softair Varianten
Walther P 99;PPQ, Softair Varianten, CO² Variante
Tanfoglio Square Trigger Guard
Maruzen P99 AS
Vektor SP1/2
WA Infinity 5"/6"
TM Hi Capa, Weihi Hi Capa
WA SigArms GSR
Sphinx 2000
Sphinx 3000
Pardini GT9
S&W MP 9 (9L)
S&W Target Champignon
GSG 1911/22 (ohne Pica)
GSG 1911/22 (mit Pica)
Baikal P-446 Plastic (metall-Frame)
Strike One
Walther Xesse
Walther P22
Walther PPQ
Steyr M9
Vektor SP1/2
Pardini GT9
S&W MP9 (MP9 L)
Erma ESP 85A
Canik TP9 sfx XDM 40 3,8 XDM 45acp
Right handed holster
1 795 SEK
In stock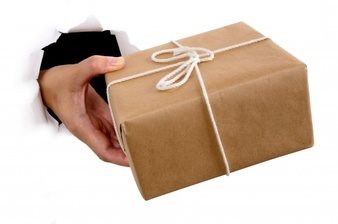 Betala som du vill
Payson - Faktura, Delbetalning, Kort, Konto, Bank
Offert
Leverans
DHL - Fri frakt från 500kr (annars 79kr)
DHL Paket (för företag) - 100kr
Självhämtning Helsingborg - 0kr