Arma Zeka - AZ-P1 Super Optics
The AZ-P1 Super Optics is a semi-automatic sport pistol with a single action trigger mechanism - SA and locked breech - locking is realised via the barrel to the ejection port. This is Sportingly tuned pistol with smooth trigger travel and short trigger reset.
-this AZ-P1 pistol meets the requirements of the IPSC and is approved to the standard category.
Specifications:
tuned trigger mechanism with smooth travel and short reset - Single Action
movable trigger in relation to the bore axis, adjustable trigger pull length and weight
new ergonomics of the frame, new type of the checkering and surface finish for a better grip
high modularity, new type of the backstraps and grips. The grips serves as a magwell
ambidextrous controls
easy disassembly and reassembly of the pistol
last round fired signalization- the slide stays open
sport front sight- Zendl with fiber optics
sport front sight- Zendl with fiber optics with opportunity to mount the optics or the mounting plate for the optics
high-quality double stack magazine Mec-Gar for 19 rounds
massive all metal construction, steel and aluminium alloy. Both machined
high quality bull barrel with surface finish ARCOR as the rest of the steel parts
slide locks via the barrel to the ejection port
rear and front slide serrations
large ejection port for perfect ejection and easier checking of the chamber
extractor also serves as a loaded chamber indicator
ergonomics serrations on the hammer for better manipulation
takedown pin stays in the frame after disassembly
magazine catch is reversible
large and contoured beavertail for a good grip as high as possible in relation to the bore axis
recess in the frame serves as a finger rest and support while shooting
tuned shape of the magazine plate
tuned shape of the spacious trigger guard with checkering at the front and bottom
excellent accuracy
high durability
maximum reliability
adjustable trigger - trigger pull weight, trigger pull length, reset, and the trigger is movable in relation to the bore axis for a finger length
ambidextrous and large safeties serving as a support while shooting
opportunity to use the pistol without grips, in the case of small-handed user
grooving on the frame for a firm grip
roughened backstraps and grips with groovings for a firm grip
holes in the back of the magazine, that shows state of the magazine- for 5, 10, 15 and 17 rounds
| | |
| --- | --- |
| Calibre | 9 mm Luger |
| Overall length [mm] | 225 |
| Overall height [mm] | 150 |
| Width [mm] | 45 |
| Weight with empty magazine [g] (empty magazine 105 g) | 1145 |
| Barrel length [mm] | 127 |
| Number of barrel grooves | 6 |
| Rifling twist | 250mm right |
| Sight radius [mm] | 176 |
| Magazine capacity | 19 rounds |
| Frame material | Light alloy |
| Trigger mechanism | SA with manual safety |
Package include:
durable plastic case with the option to use a lock
AZ-P1 Super pistol with inserted magazine for 19 rounds
one extra magazine for 19 rounds
Allen key for grips, Allen key for the rear sight and trigger
brush and bore cleaning rod
user manual, warranty list, test fire target

The optic is not included
Download Manual
PRE ORDER - NOT IN STOCK!!!!
22 900 SEK
Pre-order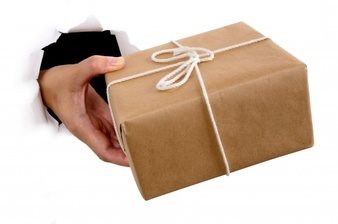 Betala som du vill
Payson - Faktura, Delbetalning, Kort, Konto, Bank
Offert
Leverans
DHL - Fri frakt från 500kr (annars 79kr)
DHL Paket (för företag) - 100kr
Självhämtning Helsingborg - 0kr