Glock P80 (PISTOLE 80) 9x19
GLOCK P80 Pistol Set
Engineered with the GLOCK perfection promise the GLOCK P80 comes in a pistol box similar to the original one and wrapped in a collector's box especially designed for the GLOCK P80 special edition.

The pistol set includes:
One GLOCK P80 Pistol
Two 17 rds magazines
Speed loader for easy loading
Cleaning accessories
Pistol box wrapped in a special collector's box
Instructions for use GLOCK P80
Certificate of authenticity
Specifikation:
Kaliber: 9mm (9x19).
Avtrycksfunktion: Striker Fire.
Pipa: 114 mm.
Material stomme: Polymer.
Material mantel: Stål.
Finish: Svart polymer. Mantel: Coating Matt svart.
Magasinskapacitet: 17.
Antal magasin: 2.
Vikt: Ca 711 g.
Säkring: Glock "Safe Action" system. Slagstiftsäkring, avtryckarlänksäkring, avtryckarsäkring.
Kolv: Stomme. Medföljer 2 olika backstraps för att få större omfång i greppet om stommen.
Sikte: Svart med vit u-formad linje. Fast.
Korn: Svart med vit prick.
Övrigt: Exklusiv samlarlåda, svart hårdplastkoffert med Glock logotype. Enklare läskstång och nylonborste.
11 399 SEK
Pre-order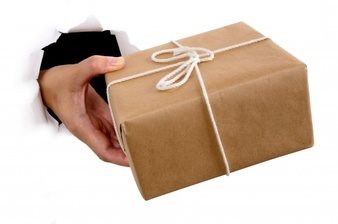 Betala som du vill
Payson - Faktura, Delbetalning, Kort, Konto, Bank
Offert
Leverans
DHL - Fri frakt från 500kr (annars 79kr)
DHL Paket (för företag) - 100kr
Självhämtning Helsingborg - 0kr