CAA - Micro RONI Gen 4: PROFESSIONAL Kit for Glock 17&19 and 26&27 / CZ P07/P09/P10 / Beretta APX
Regular Stock - SBR - All NFA Rules Apply
Kit Includes:
THR - Thumb Rest
BGR+BGF - Flip-Up Front & Rear Sights
OPS+PBSS - One Point Sling & Sling Swivel
MRFL - Micro RONI Flashlight
MRDS- Micro Red Dot Sight (By IDS)
IDS Bag with IDS patch

Measurements
Width Max (cm) : 6.3
Height Max (cm) : 14.5
Length Open Stock (cm): 56.7
Length Folded Stock (cm): 34.8
Weight (grams): 2150

** Fits Gen 5 Glocks
** Also Available for CZ P07/09 and P10 (May not fit with the suppressor-ready models)
** Available for Beretta APX. Arrives with a fixed vertical grip as a default. Even in the STAB configuration (Stabilizing Brace) instead of the SBR version (Regular folding stock), the APX is considered as SBR and requires a tax stamp.
**Features an SBR OR NON SBR (Brace) configuration according to customer preference.
** The ONLY system that provides a (patented) trigger guard for a safe carrying and use.
** Cocking handle remains as an integral part of the system at all times.

SPECIFICATIONS
The Gen 4 Micro RONI® / Micro RONI Stabilizer is the most popular Micro Conversion Kit. This light and sturdy platform Fits BOTH Glocks 19,23,32 & 17,22,31 Including Gen5 Glocks. The Gen 4 Micro RONI® as all other ORIGINAL Micro Conversion Kits (MCK) arrives with a folding stock for a sturdier position

FEATURES:
Captive charging handle – remains within the kit.
No pistol disassembly required – Just place pistol into the kit and lock
Larger and flared ejection port – allows better ejection, especially of weaker ammunition.
Open hatch with access to the pistol's slide-stop.
New triangular-shaped barrel shroud -Compatible with our "Plus" muzzle accessories, and allows shifting between full and medium-sized Glock pistols ( i.e. Glock 17 to 19)
Compatible with Gen. 5, 4 & 3 Glock pistols.
No pistol disassembly required – Simple drop and lock within seconds.
A long Picattiny rail – Allows combining two devices (i.e. Red-dot, magnifier or NVD).
Two extra right and left Picattiny rails for mounting additional accessories.
Ambidextrous, easy and fast cocking handle.
Optional: Full-Auto ambidextrous cocking handle.
Ambidextrous Cocking Handle, trigger-guard safety, Flashlight Activation and Sling. All designed for both left and right shooters..
A right-folding stock for easy concealment and carry, yet the pistol can be operated (grip, cock and shoot).
Right and left serrated thumb-rests for better control on recoil and muzzle-rise.
Front extra magazine carrier for fast reload. (Not on S&W and Glock 21 models)
Front integral tactical light (Optional).
STOCK & FRONT GRIP COLOR
The stock color may vary according to manufacturer stock availability. The color of the front grip (only for the Gen 4X) may also vary according to manufacturer stock availability.
Grip and stock may either be in the same color as the system's body or in black.
Please note product pictures on the product page should be referred to as reference only (in terms of color).
9 999 SEK
Pre-order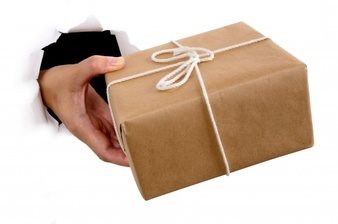 Betala som du vill
Payson - Faktura, Delbetalning, Kort, Konto, Bank
Offert
Leverans
DHL - Fri frakt från 1000kr (annars 79kr)
DHL Paket (för företag) - 100kr
Självhämtning Helsingborg - 0kr