Eemann Tech - Aluminium red dot mount for CZ SHADOW / SHADOW 2
Eemann Tech Aluminium Red Dot Mount for CZ Shadow / Shadow 2

At Eemann Tech we are continually developing and improving our range of manufactured products.
We strongly believe in using quality materials and engineering practices to the highest standards and tolerances.
With this in mind we bring you the long awaited Eemann Tech red dot mounting plate, designed and machined to give you a seamless interface between your red dot scope and firearm.
Included on our design are cocking serrations to assist with unloaded starts. Very light weight.

Recommended to install with special tool ET-130068 (Red Dot Mount Installation Tool)* not included in the product.

Material: Aluminium Alloy 7075 T6
Weight: 15 g
Color: Black

Type V1 ET-130901 contains:

• Eemann Tech Aluminium Red Dot Mount for CZ Shadow / Shadow 2 - V1 - 1 pc.
• Hex Socket Set Screw for Eemann Tech Red Dot Mount V1 - ET-130880 - 2 pcs.
• Eemann Tech Hex Key 2mm L-shape - ET-030013 - 1 pc.
• Locator Pin V1C - ET-130881 - 2 pcs./set
• Locator Pin V1A - ET-130882 - 2 pcs./set
• Locator Pin V1E - ET-130883 - 2 pcs./set
• Spare screw and lock washer for Vortex Venom - ET-130888- 2 pcs./set


Type V1 ET-130901 for:

• VORTEX VENOM
• VORTEX VIPER
• BURRIS FAST FIRE
• EOTECH MRDS
• JP POINT MRD
• LEUPOLD DELTA POINT PRO
• SHIELDSIGHT SMS/RMS
• SIG ROMEO 1
• VECTOR OPTICS SCRD-35


Type V2 ET-130902 contains:

• Eemann Tech Aluminium Red Dot Mount for CZ Shadow / Shadow 2 - V2 - 1 pc.
• Locator Pin V2B - ET-130884 - 2 pcs./set
• Locator Pin V2D - ET-130885 - 2 pcs./set
• Locator Pin V2F - ET-130886 - 2 pcs./set
• Eemann Tech Hex Key 1,5mm L-shape - ET-030012 - 1 pc.
• Eemann Tech Hex Key 3mm L-shape - ET-030015 - 1 pc.
• Hex Socket Slide Lock Screw for Eemann Tech Red Dot Mount V2 - ET-130887- 2 pcs.
• Eemann Tech Spare Screw M4x10 for Red Dot Mount V2 - ET-130890 - 2 pcs.
• Eemann Tech Spare Screw M4x12 for Red Dot Mount V2 - ET-130892 - 2 pcs.


Type V2 ET-130902 for:

• C-MORE RTS2-STS2
• BENTHLEY TSX6
• VORTEX RAZOR
• SIGSAUER ROMEO 3
• MEOPTA MEOSIGHT III
• MEOPTA MEORED
• TRIJICON RMR
• KAHLES HELIA RD 20018
• KAHLES HELIA RD 20019
• HOLOSUN HS507C
• HOLOSUN HE508T
• HOLOSUN HS407C
899 SEK
In stock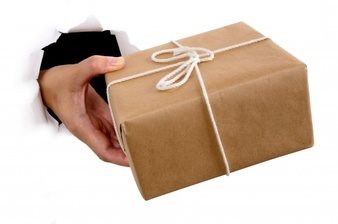 Betala som du vill
Payson - Faktura, Delbetalning, Kort, Konto, Bank
Offert
Leverans
DHL - Fri frakt från 1000kr (annars 79kr)
DHL Paket (för företag) - 100kr
Självhämtning Helsingborg - 0kr