CZ - Hammer CZ 75/85/SP-01/TS SA/DA Competition
CZ - Hammer CZ 75/85/SP-01/TS SA/DA COMPETITION
The wide tuned hammer for the pistol CZ 75 with the standard double action system. It is necessary to widen the groove in the breech at the spot, where the hammer hits the firing pin at pistols CZ 75 SP-01, CZ 75, CZ 85, CZ 97 with blocking of the firing pin. Due to the lower depth of the cog it is necessary also to adjust the safety so that it works (the catch of the hammer to be adjusted).

Compatible with CZ 75, CZ 85, CZ 75 SP-01, CZ 75 SP-01 Shadow, CZ Shadow 2, CZ 75 Tactical Sports, CZ 97, CZ 75 TS Czechmate, CZ 75 COMPACT
Compatible with pistols without block - Shadow 2 / TS / TS2
For TS a TS2 it´s only SA
1091-1320 sammar artikel hade innan 1091-1154
This hammer will fit most models DA / SA CZ Pistols, such as CZ 75B, CZ 75 SP-01, CZ SHADOW 2.
Also used for SA only guns. When used with SA only guns, do NOT use the DA parts.
Greatly reduces sear creep, lightens and smooths the single action trigger. Use in conjunction with light main spring (13lb) for smoother lighter DA trigger pull.
We recommend using the competent gunsmith's help for fitting the hammer.
The safety or sear may need to be fitted after installation of the hammer.
LEGAL for "Production".
Hammer width: 6,0mm
Material: Steel
OEM number: 1091-1320 (replacement for the old number 1091-1154)
Note on Hammer Width:
- Standard CZ 75 slide hammer notch width of 0.28" (7,15 mm) and hammer width of 0.234" (6,0 mm).
- CZ 75 SP01 Shadow, Tactical Sport, CZ 75 Shadow slide hammer notch width of 0.355" (9,0 mm) and hammer width of 0.315" (8,0 mm).
Check your slide notch width before ordering!
cz art nr. 0420-0200-02nd
975 SEK
In stock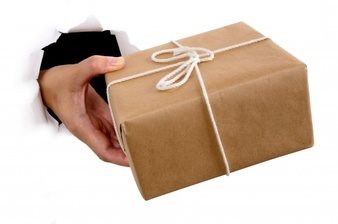 Betala som du vill
Payson - Faktura, Delbetalning, Kort, Konto, Bank
Offert
Leverans
DHL - Fri frakt från 1000kr (annars 79kr)
DHL Paket (för företag) - 100kr
Självhämtning Helsingborg - 0kr