Cajun Gun Work - RRK-T2 Reach Reduction Kit Type 2
PLEASE NOTE: The RRK-T2 must be used with either our SRS-1 or SRS-2 (Short Reset Systems). Failure to install the SRS-1 or SRS-2 will result in a non-functional pistol.
See "Description" for details on the RRK-T2.
The CGW floating trigger pin, parts number TR-PIN is not included. Fits both standard/clasic lock work manual safety and decockers. For all SP-01, 75B-BD, 85B, RAMI B/BD, 97B-BD, P-01, PCR, 40P, 40B, etc.
NOTE: Does not fit Omega series P-01/75B, and P-07/09. For the Shadow 1 and 2, 85C, and pre-B 75 series, see CGW part number 75850 Reach Reduction Kit.
NOTE: RRK-T2 mandates the use of our SRS-1 or SRS-2.
The Reach Reduction Kit includes the following:
New CGW ultra-comfortable 75585 trigger
New CGW RRK "hybrid" disconnector
Allen wrench
Trigger pin slave pin
The Most Frequently Asked Questions on the RRK:
Is the double action take-up eliminated with the RRK? Essentially, yes. There is typically less than 1 mm of take-up in DA, so the DA stroke occurs almost immediately.
Is the single action trigger set point moved or changed? No. The SA is not affected in any way.
Does the RRK change the way my pistol operates? No. Your pistol will work exactly like it does out of the box, nothing is affected, your manual safety and decocker will work the same.
Is it legal for shooting sports? Yes, this product is legal for all divisions and classes, however it is not legal for IDPA-SSP.
Can the RRK be used with other modifications such as CGW hammer kits? Yes. The RRK-T2 must be used with either our SRS-1 or SRS-2 and is compatible with CGW performance add-on's.
Can you use any hammer spring with the RRK? No. Since the DA stroke is shorter and much quicker with the RRK, the minimum hammer spring recommended is 13#'s.
Is the DA "feel" affected? Yes. The RRK noticeably shortens and quickens the DA pull stroke, reducing the DA lock time about 15%. Also, the mechanical leverage is altered giving the impression of a lighter trigger pull and is especially pronounced with reduced power springs.
NOTE: Does not fit the Omega Series. For the Shadow 1 & 2, 85C and early model non-firing pin block 75 series, see CGW part number 75850.
1 699 SEK
Out of stock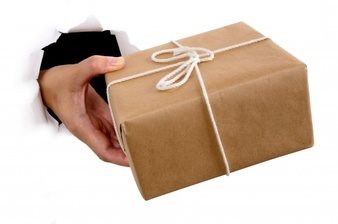 Betala som du vill
Payson - Faktura, Delbetalning, Kort, Konto, Bank
Offert
Leverans
DHL - Fri frakt från 1000kr (annars 79kr)
DHL Paket (för företag) - 100kr
Självhämtning Helsingborg - 0kr