Sig Sauer - Romeo1 Pro 1x30 Red Dot - FDE
The ROMEO1PRO brings a new level of durability and performance to the miniature open-reflex red dot sight. Its aircraft grade aluminum housing ensures corrosion resistance under the harshest environments, and a new upgraded point-source emitter provides increased brightness in day or night conditions with 12 brightness settings. The molded glass aspheric lens has upgraded high performance coatings for superior light transmittance and zero distortion giving you fast, responsive target acquisition and accuracy. The ROMEO1PRO includes a ruggedized protective shroud in the box for extreme durability.
ROMEO1PRO is Compatible With:
- M17
- M18
- P320-M17
- P320 XFive Legion
- P320 XCompact
- P320 XFull
- All PRO-CUT Slides
- P320 Pro Series
SIG SAUER MOTAC
Motac™
MOTAC aktiveras genom rörelseavkänningsteknik och aktiverar omedelbart belysningen när den känner rörelse och stängs av när den inte gör det. Detta förlänger batteritiden avsevärt.
SIG SAUER SPECTRACOAT
SpectraCoat™
Mycket effektiv antireflekterande linsbeläggning som reducerar ytreflektioner till extremt låga nivåer och ger en överlägsen ljustransmission.
SIG SAUER STEALTH ID
Stealth ID™
Designen är inspirerad av Sig Sauers skjutvapen vilket innebär att siktets form och synlighet smälter samman med vapnet.
EGENSKAPER
Molded glass aspheric lens with high-performance coatings for superior light transmittance and zero distortion
3 or 6 MOA red dot with multiple brightness settings for rapid target engagement under a full range of lighting conditions
TruHold™ Lockless Zeroing System that utilizes twin adjustment springs designed to endure handgun recoil and return to zero shot after shot
New point-source emitter provides exceptional brightness with 12 settings (10 Daytime/2 NV), and 20,000+ hours of runtime
MOTAC™ (Motion Activated Illumination System) that powers up when it senses motion and powers down when it does not
Aircraft grade CNC Aluminum housing ensures a lifetime of reliable service
Dependable waterproof (IPX-7 rated for complete water immersion up to 1 meter) and fog proof performance
Ruggedized protective steel shroud included for extreme durability
Easy access battery compartment
SIG SAUER® Electro-Optics Infinite Guarantee™ and SIG SAUER Electronic Component Limited 5-Year Warranty
SPECIFIKATION
Typ

Open Reflex Sight

Bas / Passar till typ av bas

Weaver/M1913 Picatinny

Hålbild

Deltapoint­® Pro Standard

Vikt

28,35 g

Totallängd

46,5 mm

Belyst

Ja

Riktmedel

6 MOA Red Dot

Förstoring

1x

Objektivlinsdiameter

30 mm

Vattentät

IPX 7

Rekylsäker

Ja

Punktstorlek

6 MOA

Färg

FDE

Batterityp

CR1632 (1st)

Batteritid

20000 timmar

EAN

798681617944
7 295 SEK
In stock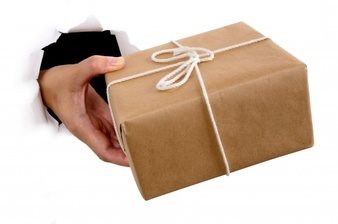 Betala som du vill
Payson - Faktura, Delbetalning, Kort, Konto, Bank
Offert
Leverans
DHL - Fri frakt från 1000kr (annars 79kr)
DHL Paket (för företag) - 100kr
Självhämtning Helsingborg - 0kr